Songs from Shakespeare's plays [Hampstead, north London]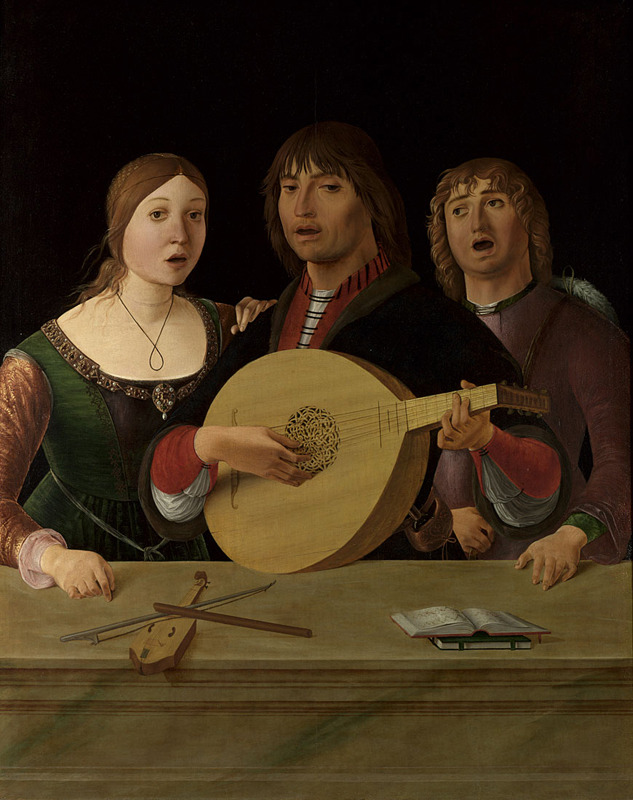 Songs from Shakespeare's plays [Hampstead, north London]
Sunday 09 October 2022
18:00 to 19:00
The Lovekyn Consort will be performing a new selection of songs and airs from Shakespearian theatre.
Patricia Hammond - Voice
William Summers - Renaissance Flute, Recorder
Stephen Carpenter - Renaissance Lute, Guitar
Instead of charging for admission, there will be a retiring collection for the musicians.
The picture is by Lorenzo Costa, made in 1488-90, and is used by kind permission of The National Gallery.